CONTAG as an employer
Who we are
CONTAG is one of the leading manufacturers of printed circuit boards in the electronics industry. Our strength is the speed of manufacture of prototypes for differing, innovative electronic applications.
About 80 staff are employed in the development, production and sale of printed circuit boards.
What we can offer you
A challenging job in an innovative sector of printed circuit board technology, which develops really quickly and is subject to constant renewal. Innovative solutions only succeed with committed, creative staff and managers, who cooperate to shape the constant process of change while focusing clearly on the objectives. This is why we support cooperation and teamwork at all levels of the company.

Whatever they are doing, our staff see themselves as a partner to the customer, supplying them with a service. They constantly find motivation from the particular job that they do.

In the ongoing development of personnel, we focus especially upon:
the promotion of entrepreneurial thinking and acting
support for team work and cooperation
payment by performance
a bonus system for special achievements
opportunities for continuing development and promotion as well as qualification and further education.



Family friendly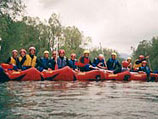 As a family company, managed by the owner, we place great importance on the family. We are very keen for the staff and their families to identify with the company objectives.
Working time model
Company celebrations
Transparency
Open doors are a matter of course at CONTAG. Every member of staff can discuss problems with their manager at any time. Regular staff appraisal interviews and team meetings promote open and clear communication. A notice board provides information for everyone about current news.
Staff appraisal interviews
Notice board
Community
Company culture means, not just making printed circuit boards together, but building trust and encouraging team-building by activities outside of the company.
Hand car trip
Winter excursion
Sport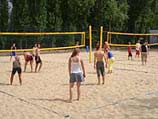 We support continuous improvement of the working conditions, the introduction of the newest safety standards and encourage physical activity in the company - we have a vital interest in the health of our team.
Fitness and massages
Beach volleyball and table tennis
Company pension plan
CONTAG staff can choose to use the company pension plan with "R+V-Versicherung" and the company will then make a contribution.
Your personal contact

Guido Strehl
Assistant to the general
manager
+49 30 351 788-225
guido.strehl

contag.de
Download

Company culture (2,0 MB)
Quick-Links

Enquiry, Order

Company culture

Trade fairs, seminars

Contact