Board, Supervisory Board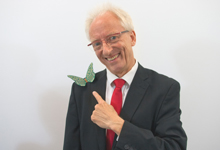 Andreas Contag
CEO
Andreas Contag, born in 1960, founded the company as a 21 year old while he started his university course in electronics. During more than 25 years of company development, he has personally worked in, organised and structured all of the areas of the company that exist today, to then successively pass them on to other staff. Since 1995 he has been the sole proprietor and general manager. In 2008, Mr. Contag got honored with the award "Vanguard of the Nation" in a nationwide competition.
Express is his trademark: While in the company he is tuning all processes for speed and efficiency, he privately became vice-world champion with the German 4x100 m seniors national relay.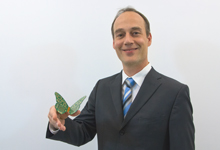 Christian Ranzinger
CTO
Christian Ranzinger, born in 1967, works in the electronics and semiconductor industry since 1994. The qualified engineer has many years of experience including product and process technology, production equipment and technical infrastructure. As chief technology officer of CONTAG he shaped the introduction of new products, production processes and technologies significantly with a short break since 2001.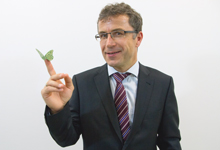 Ralf Lang
Chairman of the board
Ralf Lang, born in 1967, is a trained banker and has been actively assisting the company's steady growth as SME adviser of the main bank since 1995. In 2009 he got directly involved in becoming an external consultant for controlling. He is responsible for the communication with partner banks and secures funding in operating and investing activities. With the conversion of the CONTAG GmbH to the CONTAG AG in 2012 he has been appointed to the board and was elected chairman.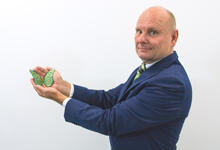 Joachim Protz
Joachim Protz, born in 1954, has been studying at the Freie Universität Berlin as an auditor and tax advisor. The professional focus of the graduate businessman is business consulting and testing of SMIs. His high expertise and successful consulting work for the company CONTAG has prompted the AGM to appoint him to the Supervisory Board.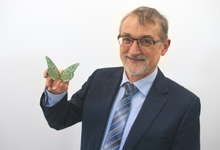 Bernfried Fleiner
Bernfried Fleiner, born in 1958, was 24 years in leading positions in the PCB industry and is now technical director at the exeron GmbH, an innovative machine tool manufacturer. His experiences are, among others, in product and process area, the technical infrastructure as well as in corporate and innovations-strategic issues. He was appointed at the General Meeting in 2015 to the Supervisory Board.
Your personal contact
Guido Strehl
Assistant to the general
manager
+49 30 351 788-225
guido.strehl

contag.de